Xtreme Zero Waste news
The importance of the ol' "WASH N SQUASH" request… When containers go straight from last squirt or scrape to the recycling crate, they will not end up being recycled. This is wishful thinking or
wishcycling
it's sometimes called.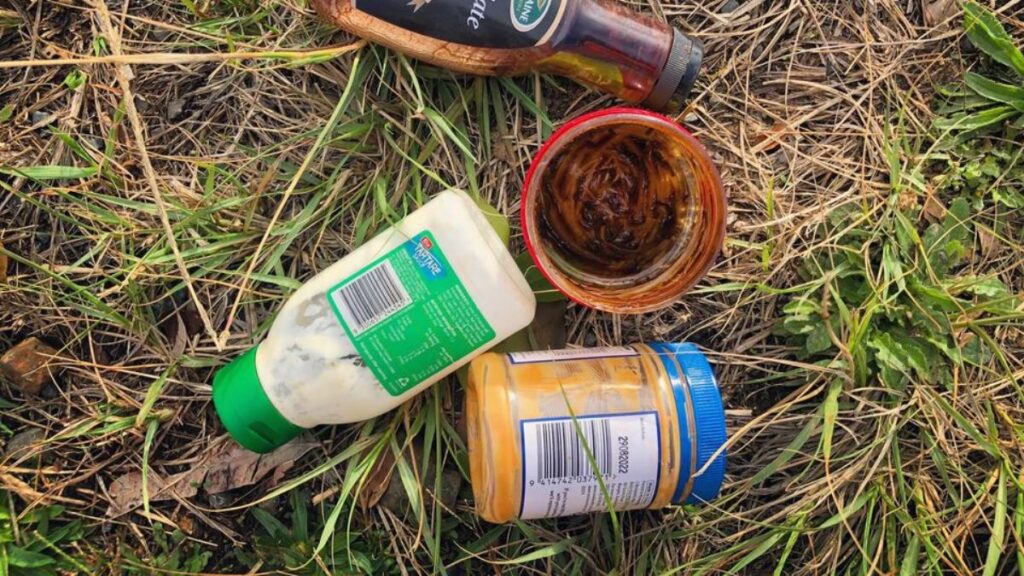 Sauces, scraps, or even
meat juices run all through our bales and contaminate everything they touch or drip on. This means MORE than just your marmite container has to end up in landfill instead of being successfully sorted and
recycled. We don't want this, and we don't want to pay for your landfill either so we will leave them behind at your kerb
On top of that
true story… imagine marmite juice slapping you across the face, some meat juice sliding up your arm, and the temptation of chocolate sauce juice spilt down the front of your hi vis. Washing helps keep our runners and processing team safe from all day every day grossness. Squashing items helps us fit more on our collection trailer (less trips back to site) and to fit more into bales on their journey to get recycled. ~ Kia ora Raglan!