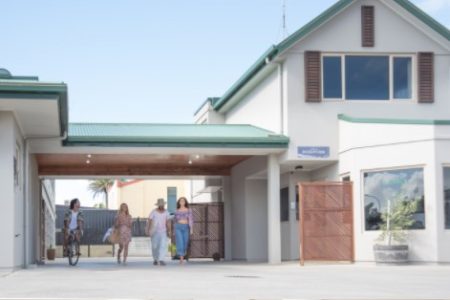 Info
Downtown motel with 24 ensuite rooms and a 2 fully self-contained bedroom apartment
Info
Stand Up paddle boards, lessons and tours are available from Raglan Paddleboarding
operating from 7A Main Road, Raglan.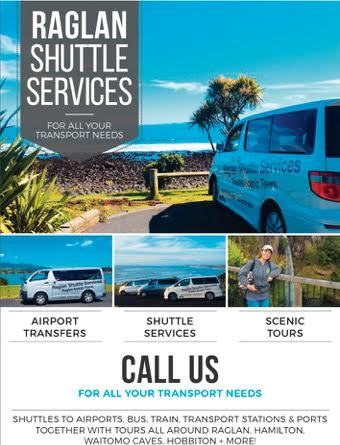 Info
RAGLAN SHUTTLE SERVICE - Stress-free, reliable and luxury transport services between Raglan and Auckland Airport, Hamilton Airport, Rotorua Airport, Auckland ferry terminals, Hamilton bus and Hamilton train stations, together with shuttles within Auckland, Waikato, King Country, Taupo, Thames Valley, Central Plateau, Bay of Plenty and National Park. We also arrange private hire on request. All tailored to your individual requirements.

RAGLAN SCENIC TOURS - There's so much to see in Raglan, from spectacular beaches to world-class surf breaks to a 2.4 million-year-old extinct volcano! Raglan Scenic Tours was established in 2002 and has been showing visitors these impressive sights ever since. We provide excursions to places of interest in the surrounding Waikato area, including Waitomo Caves, Hamilton Gardens, Hobbiton, Rotorua and much more.