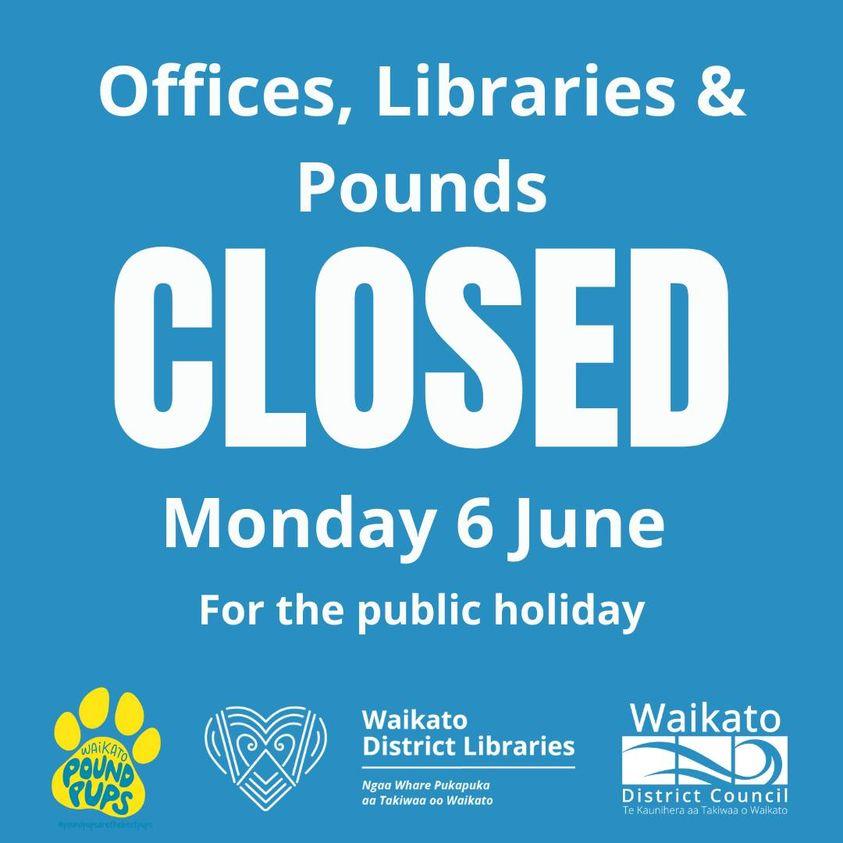 Waikato District Council offices, libraries and pounds will be closed on Monday 6th June for Queen's Birthday.
Council phonelines are open 24/7 for any urgent calls, call us on 0800 492 452 or 07 824 8633 if you have any concerns. Facilities will reopen on Tuesday 7th.
Xtreme Zero Waste advises that their recycling site will be CLOSED on Monday 6th June. It will be open Saturday & Sunday 10-5pm and all of their offsite collection services on Monday will continue as per normal.